We are IWW Los Angeles.
As the largest United States branch of Industrial Workers of the World, we work locally and coordinate nationally to build worker solidarity. Interested in organizing your workplace and getting involved? Contact us at losangeles@iww.org or by using the button below.
Upcoming Events
LAGMB Branch Meeting - Saturday, February 5th, 11:00 AM
Detroit/Atlanta OT101 - Feb 5th, 6th, 12th, and 13th
New to the IWW or union organizing? Here's how to join up.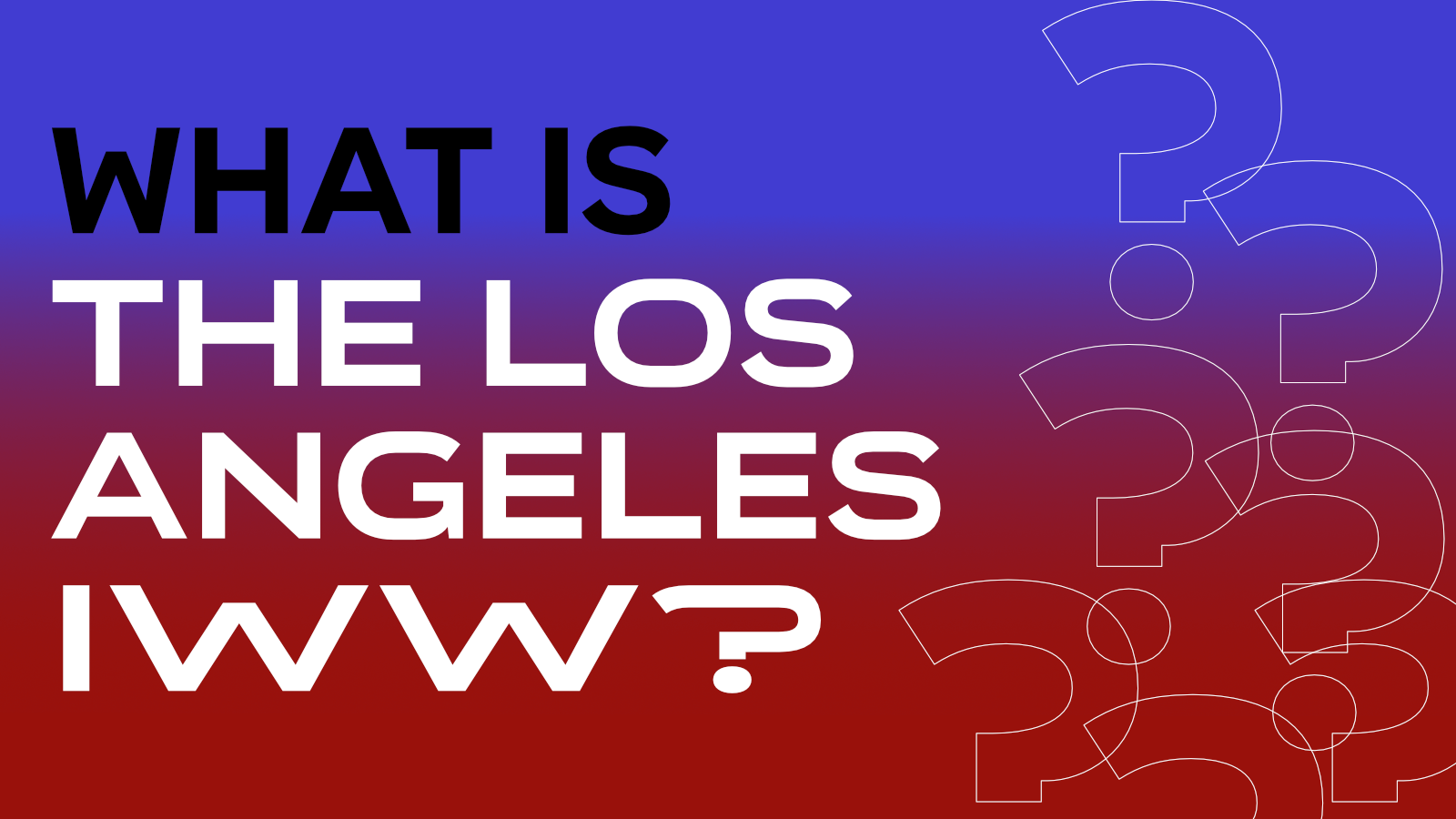 The I.W.W. is a member-run union for all workers, a union dedicated to organizing on the job, in our industries…