We are IWW Los Angeles.
We work locally and coordinate nationally to build worker solidarity. Interested in organizing your workplace and getting involved? Contact us at losangeles@iww.org or by using the button below.
Upcoming Events
LAGMB Branch Meeting - Saturday, April 2nd, 11:00 AM
New to the IWW or union organizing? Here's how to join up.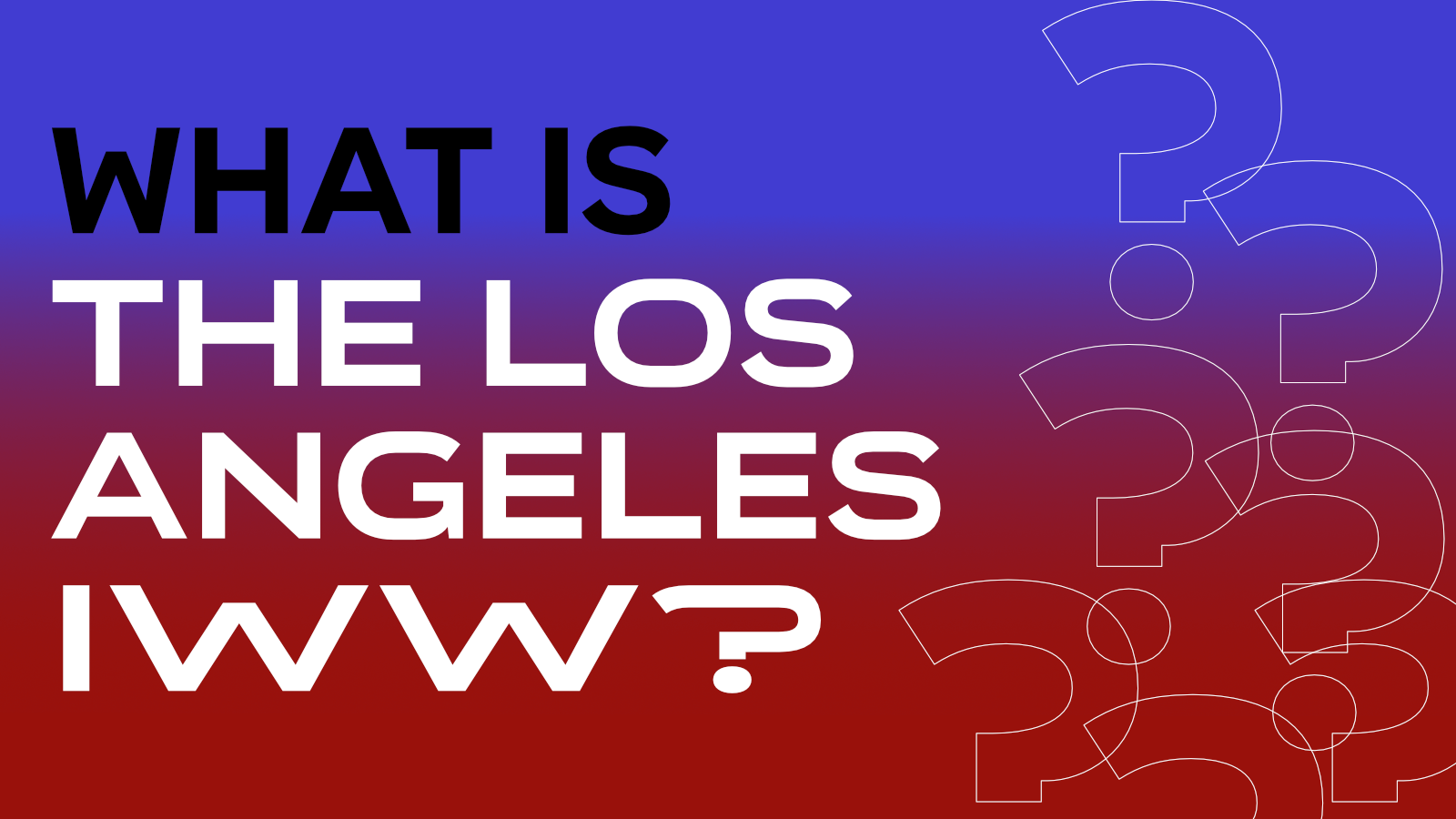 The I.W.W. is a member-run union for all workers, a union dedicated to organizing on the job, in our industries…